Bristol & Sussex began when Dr. Brandey Dollens wanted to help her husband treat his facial psoriasis.

It had spread to nearly half of his face and traditional medical treatments weren't working.  She decided to try a more natural approach and with the help of her husband, they developed a natural facial cleanser, facial moisturizer, and facial oil for him to use twice a day.
His facial psoriasis was gone within a year, so in 2015 they decided to develop the products for consumer use. After 3 years of dedicated research, testing and development Bristol & Sussex was born!
When she's not perfecting luxurious and naturally effective facial care, Dr. Dollens practices Family Chiropractic with her focus on pregnant women and children in San Diego, CA.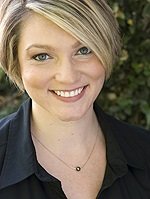 Rather than mask or suppress your skin's natural function, our products work with your skin's natural processes to cleanse, minimize pores, even skin tone, soften, and firm your skin - all while acting as a daily nutritional regimen for your skin. No matter your skin type, our products work concertedly to reset, retrain and rebalance so you can naturally regulate pH balance and oil production. Featuring our plant derived oil and vitamin blend, mixed high and low molecular weight hyaluronic acid, ceramide complex, MSM, Pacific Deep Sea kelp, and therapeutic grade essential oils your skin will be clear, supple, firm and vibrant!

You will find no water or fillers in any of our formulae.


Each ingredient has been carefully selected and thoughtfully curated to fulfill a specific purpose. The oils were selected for their fatty acid profile to ensure profile diversity, nourishment, and penetration into the skin and the vitamin levels are the result of thorough research into skin sensitivity to ensure comfort while maximizing efficacy. You will find this level of precision in every aspect of the Bristol & Sussex line.


It's your skin, we spared no expense.


To produce formulae with clinically proven ingredients, our team of doctors, biochemists, and skin experts spent several years developing and refining our facial care products. We achieved this while keeping our commitment to cruelty free research and testing, and maintaining the highest standards in ingredient quality.
The result is naturally healthy and radiant skin.
---
All of our products are, or feature:

Doctor Developed Formulae
EWG Score: 1
Clinically Proven Ingredients
Organic Ingredients
Plant Derived Vitamins
Increased Bioavailability
Hypoallergenic
All Natural
Vegan
Cruelty Free
Paraben Free
Gluten Free
Silicone Free
Sulfate Free
Made in USA 
---
Please note that Bristol & Sussex products are not intended for use in the diagnosis, cure, mitigation, treatment, or prevention of any disease.